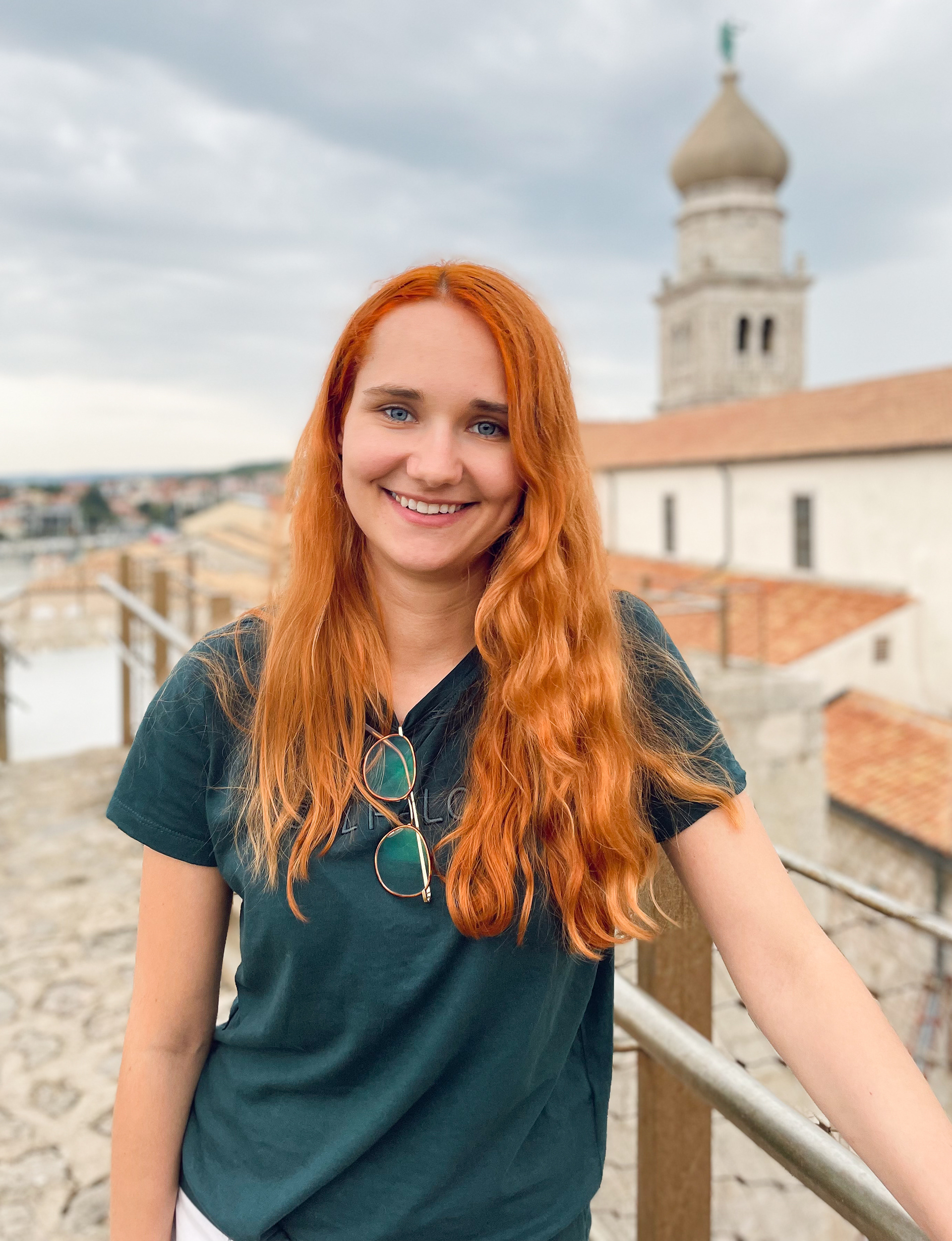 Karolina is a Czech filmmaker who focuses on all four main aspects of filmmaking:
writing
,
directing
,
editing
, and
producing
. 
Her diversity in experience and interest led her to complete several short films over the past years as well as developing a career as a freelance video editor.
As a director and writer
, her most recent short film,
the Great Conjunction
(2021)
, won the best short script at
Stockholm Film & Television Festival
and
Sunday Shorts Film Festival 
and placed as a quarterfinalist at
TSL Free Screenplay Contest
, a competition of almost 13.000 entries. 
As a video editor and producer,
she collaborates with independent clients, start-ups and other companies, and supports them with creating and editing various media content.
The Great Conjunction            Short film ​​​​​​​ (University of Greenwich, 2021)                    Writer, Director, and Producer
How to be good                       Short film (StoryFutures, 2021)                                       Art Dept Assistant 
Alice                                          Short  film (University of Greenwich, 2020)                   Writer, Director, and Editor
Animus                                      Short  film (University of Greenwich, 2021)                   Actress           
The Druid                                  Short  film (University of Greenwich, 2020)                  Writer, Director, Producer and Editor
Copper Coin                             Short film (University of Greenwich, 2020)                    Actress and Editor
2035                                           Short film (AUFS, 2020)                                                 Director and Editor
Hands                                        Short  film (University of Aberdeen, 2020)                    Director and Editor
In Her Image                             Short Film (AUFS, 2019)                                                  Editor
Metamorphosis                        Documentary (University of Aberdeen, 2019)                Director and Editor
Heartbeat                                 Documentary (University of Aberdeen, 2019)                Director and Editor              
Good Old Times                       Music video (AUFS, 2018)                                               Director and Editor